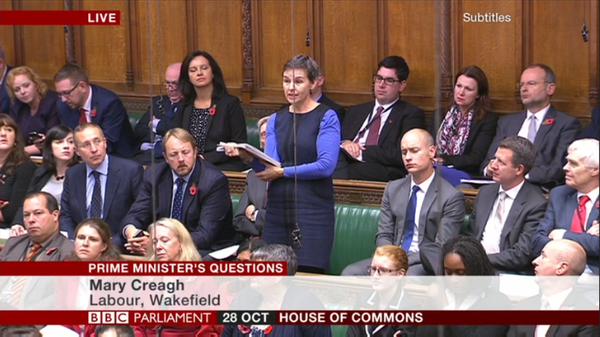 Today I asked the following question to the Prime Minister:
Mary Creagh (Wakefield) (Lab): The Prime Minister will remember meeting my constituents, Neil Shepherd and Sharon Wood. Nine years ago this week, Neil took their two children, Christi aged 7 and Bobby aged 6, on holiday to Corfu. The children tragically died of carbon monoxide poisoning. The family's dearest wish is that no other family suffers the heartbreak and tragedy they endured. Tomorrow in the European Parliament there will be a vote on the recommendation that the Commission brings forward legislation to improve carbon monoxide safety and fire safety for tourism premises in the EU. Will the Prime Minister's MEPs support it and, if the motion falls, will he consider instigating legislation in this country?
The Prime Minister: I well remember the meeting that we had and the great bravery of the parents, after their terrible loss, in wanting to go on and campaign to ensure that others did not lose children in the same way. I will look carefully at what the hon. Lady is saying about the European Parliament. As for legislation in this country, we have strict legislation on the use of fire-resistant materials, but I will look carefully at that too.